I want to blog. I want to share. But I don't want to share everything, all the time. I don't want to spend my time turning my life into content.
I don't want to share the contents of my life. I want to share the insights I'm gaining from those contents.
When I started this blog, I was deep into the world of online content and social media. I had built an entire business around it. Freelancing for clients and creating social media content for them. Teaching my coaching clients how to brand their voice and show up online for their people. And in order to promote my services, I had to lead by example. I had to practice what I was preaching. So I posted. And shared. And posted. And shared. All. Day. Long.
At first, it was pretty fun. Coming up with content and taking pretty pictures and gaining followers. It felt good. But over time, that faded. I began to resent my work. I developed a deep resentment for social media. It all felt so pointless. And that made it very hard to do my job. How was I supposed to teach other people to show up online and write content for them when I thought it was all a bunch of BS?
So, I took a break. I didn't know how long the break would be. I had taken breaks before for a week at a time, but always found my way back. Not this time. I have been dark now for about 6 months. And I don't have any plans of returning. Which leads me to my current dilemma. I want to blog. But I don't want to be online. How can I make this work?
I'm not a lifestyle blogger. I'm not a fashion blogger. I'm not a beauty blogger or mommy blogger or business blogger or fitness blogger. So the question is, can I still be a blogger without labeling myself and presenting myself within the confines of that label?
I am a person. A woman. A stepmom. A fur mom. A wife. A daughter. A friend. A writer. A neighbor. A vegetarian. A traveler. A joker. A napper. A yogi. A Netflixer. A thinker. An over-thinker. A reader. A lover.
I can drape myself in a self-sewn quilt of different labels.
I want to share. Or, rather, I need to share. As I've been in the process of recovering from anxiety and depression, talk therapy has been an enormous help. I sit down and talk to my therapist once a week or so and she listens without judgement and lets me unpack my messy bags.
Talking it out has become my medicine. Prescribed. The thing is, I can't go to therapy every day. All day. And the therapy helps, in the moment. Like the short-lived high of a strong drug. Right to the blood stream. Euphoria. All the problems disappear. So much clarity. Until I walk out the door and get back into my car. And the phone rings. Or the day ends. And everyone comes home. And unpacks their bags. Filling mine back up.
What I mean to say is, the help is good but it doesn't last. Its as if as soon as I'm done unpacking, someone else is close behind refilling my bag.
So I need an outlet to share. To talk. More frequently. Without judgement. Without fear of how I'm coming off. How I sound. If I'm making sense.
We're all doing it anyway, right? Sharing. Over sharing. Dumping out our bags all over the Internet, ala Ally Sheedy in The Breakfast Club. We all get it now. For every smiling baby picture, we know there's a sleep deprived mom posting online to regain some connection with the world. For every "I'm so lucky and happy and great" there's an insecure heart guiding hollow hands over a keyboard, desperate to turn those words to truth. Why not share the truth?
We're sharing anyway. Constantly. Minute by minute. Crafting. Curating. Showing off. Reaching. Grasping. Desperate for connection. Why can't we just start sharing the truth?
The truth is, life is fucking hard. For everyone. Everyone has their own hard. And it feels just as dark and real and heavy and suffocating and endless as everyone else's. Our biggest mistake is in believing we're alone. As if our own stories are unique. As if we aren't all inherently intertwined and interconnected. As if we don't all have something to learn from one another.
But life is hard because its also beautiful and miraculous and divine. We need the bad in order to appreciate the good.
So, I am re-dedicating myself to this little corner of the Internet in an effort to learn. To learn from my experiences and to learn from yours. I would love for this to become a space for us to talk and share with each other. And until then, I will be unpacking my bags and exploring what comes tumbling out.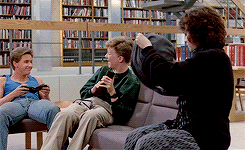 If you'd like to follow along, I invite you to subscribe to the blog. The signup form can be found on the right sidebar. You'll get an email whenever a new post goes live. You can also follow on Bloglovin' (this is where I've turned to consume my online content without having to sign into my social media accounts).