This morning I was tasked with organizing all of my husbands documents for his taxes. My first thought was, "Shit, it's already April?!". Then I realized it was was October and I became nervous that I had totally forgotten to do my own taxes. I reached out to our accountant and she reminded me that I had turned everything in months ago, well before the deadline.
Yay, go me!
But now I had to do his taxes. And I hate doing taxes. I have no idea what I'm doing. I usually just throw a bunch of stuff together and send it off, hoping it's right. But my husband's taxes need to be taken much more seriously and they involve things like "stocks and dividends", "mortgage interest" and "property taxes". Those words might as well be in another language. They are so far outside my realm of context, I can't even venture a guess.
Like, I really don't even know where to start. I have this laundry list from his accountant of documents that are needed and it's like I'm staring at a Rubik's cube trying to figure out which side to turn first.
This frustration got me to thinking about all the different jobs I've had to learn how to do since becoming a mom and wife. And when I say learn, I mean teach myself how to do. And then I started thinking about how different my own tax forms might look if I actually got paid for all of those different jobs.
So, I did the math.
I could potentially be making around $700k a year for all the work I do. How much do I currently earn for that work? A whopping $0. And as a stay at home mom and wife it is the biggest burden I carry. That the work I do doesn't "support" the family, in the financial sense of the word (which seems to be the only one that counts). But without the work I do, the family wouldn't be able to function. My work then is what supports our family the most. Yet, that recognition will never be awarded to me. And I will continue to be handed these tasks day after day because "I have the time".
I don't think partners of stay at home parents really understand the feeling of doing all this work for not only zero dollars, but also zero recognition. There's no evaluation letting you know how you're doing. No promotions, no raises, no ladder to climb. I'll never get employee of the month or get to stand by the water cooler and bitch about my boss. My hard work is paid off by a healthy, organized, functional family. And although that is a tremendous payoff, sometimes it'd be nice to have a piece of paper (i.e: a paycheck) proving that my work hasn't gone unnoticed.
Being a mom and wife is definitely the most rewarding role I've had so far. And I wouldn't trade it. But I think it's important to give props where props are due. So here's to you moms! You rock, you have the hardest job, and you deserve all the recognition in the world.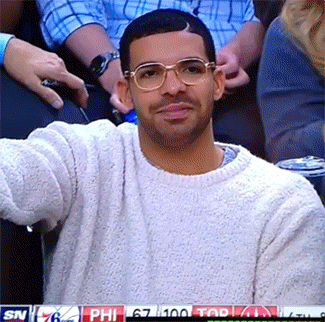 Below is a list of all the jobs I currently do for our family. And this list doesn't even include all those undefinable jobs that I have become responsible for, mainly providing constant emotional support to the entire household. Who knows the price tag I could be attaching to that!
A lot of these figures include things likes hourly rate, hourly tips, overtime, bonuses, commission and profit sharing. I got the statistics from www.payscale.com. Each job is linked to their individual breakdown. 
Personal Assistant: $20,798 – $62,538
Office Manager:  $27,957 – $61,707
Personal Chef: $25,850 – $90,764
Nutritionist: $23,885 – $67,292
Chauffeur: $21,594 – $74,854
Nanny: $19,221 – $42,147
Mental Health Therapist: $34,008 – $62,455
Personal Shopper/Stylist: $18,878 – $61,306
House Keeper: $16,759 – $35,522
Event Planner:  $28,987 – $71,491
Professional Organizer: $30,001 – $123,274
ANNUAL INCOME: $267,938-$753,350